Netizens - PC & Laptop Repairs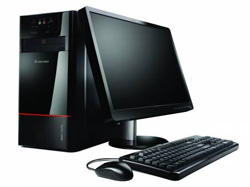 If your PC or laptop has problems booting up, a cracked screen, a virus, malware, spyware, won't switch on, has blue or black screen errors, or is just really slow or noisy, we can help. We have a lot of experience in resolving these problems quickly, effectively, and most important of all, cheaply!
Common Computer and Laptop Repairs
Laptop screen replacement- Screens from just £34.00
Laptop keyboard replacement - Keyboards from just £15.00
Hard drive replacement - Hard drives from just £29.99
Replace PC power supply - PSUs from just £18
Fix Windows software errors (Windows XP, Windows Vista, Windows 7, 8, 10)
Fix overheating problems
BSOD (Blue/Black Screen of Death)
Computer will not switch on
Laptop battery won't charge up
Call: 01727 859 960 or e-mail: mail@netizens-stalbans.co.uk for a FREE QUOTE
Virus & Malware Removal
Viruses, malware and spyware are all too easy to come by these days. Click on the wrong link on a web page or download an infected file, and even if you have up-to-date anti-virus such as Norton, Mcafee, Kaspersky, AVG, Avast! there is always a chance that your PC or laptop will get infected.
Netizens can effectively remove viruses and malware and repair any damage that may have been done by the virus as well.
Data Recovery
It is always wise to back-up your valuable data on a regular basis, whether that is to an external hard drive, home server or a 'cloud' based storage facility. However, there will come a day when your computer hard drive fails and you face losing valuable photos, videos, music and documents.
Netizens offer a data recovery service where we will use specialist methods to recover your lost computer files.
Computer Health Check & Service
Even if your PC or laptop doesn't have a specific problem, but the performance isn't what it was, give us a call and book it in for one of our health checks. You'll be amazed at the difference it can make to your computer's performance.