Netizens - Broadband & Internet Repairs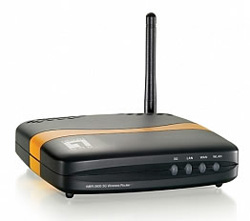 Having problems with your broadband and internet connection? Maybe it is running slow or you have lost internet connection all together. Give Netizens a call and we'll come round and fix it for you.
Most of the time your broadband simply works - plug it in and it just does what it says on the tin. However, it is a sad fact of life that broadband providers (ISPs) offer very little in the way of support or after sales care, especially if you are not using their 'standard' kit. Call them up with an internet problem and they will test the phone line to your home and perhaps talk you through some troubleshooting procedures on a premium rate phone number but that's where it often ends.
Diagnose & Fix Broadband & Internet Problems
Not sure if your router, modem, or PC is the problem? We can help! A high percentage of our call-outs regarding broadband issues are solved on-site and within an hour. If we can't fix the problem in your home or narrow down the cause of the problem to enable you or us to either follow it up with the broadband provider, or progress it by repairing the PC or replacing the router etc. then everything is covered under our 'no fix, no fee' guarantee meaning you won't be charged.
Common Broadband & Internet Repairs
Slow wireless
Router faults
Router configuration
Wireless security problems
Slow connection problems
We can also advise on increasing your broadband speed and positioning of wireless devices to get the best performance from your internet set-up.
Wireless Network Security
Securing your home wireless network is an essential part of staying safe when using the internet and helps in preventing you becoming a victim of cyber-crime*. Netizens can visit you at home and help to set up secure passwords, data encryption and a trusted network of computers that have permission to use your wireless network.